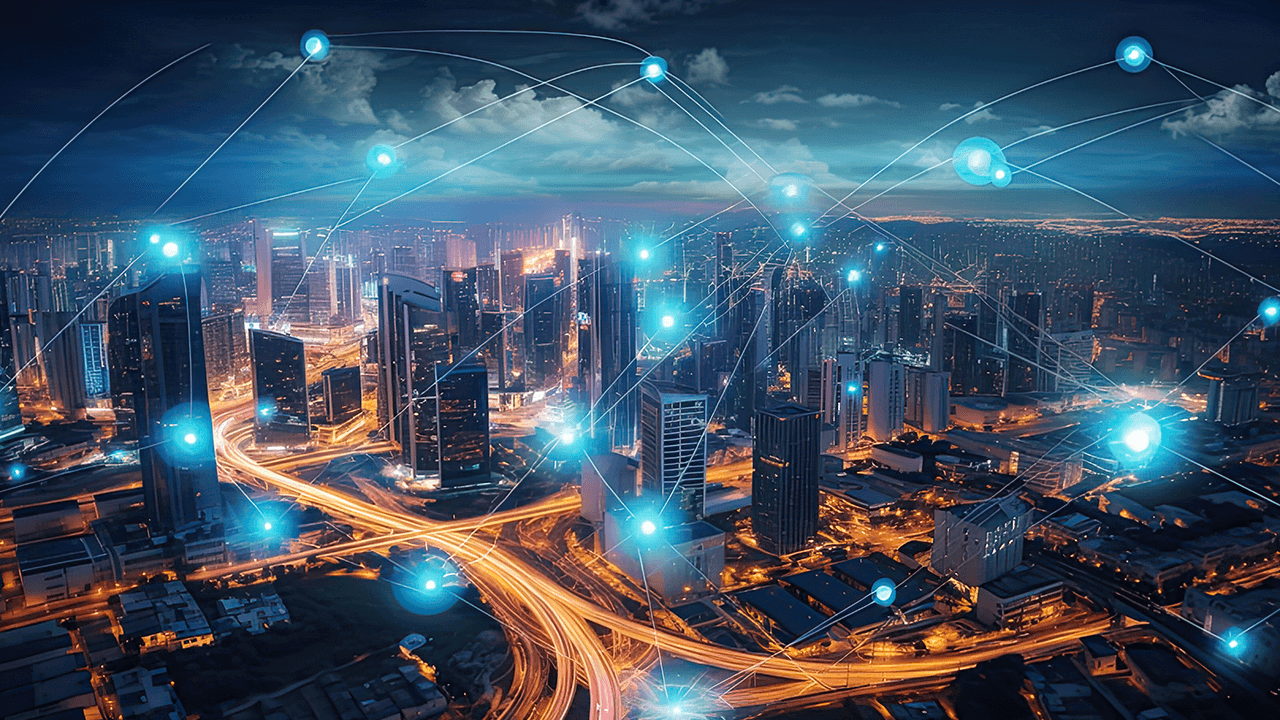 Technology Focused. Client Driven.
Elevate Your Organization's Future with Smarter Technology Solutions

Our mission to empower organizations to reshape technology, maximize investments, and realize goals is matched only by our unwavering dedication to our clients and robust industry partnerships.
Over four decades of innovation working for you.

Total Communications has a rich history of helping businesses navigate the ever-evolving technology landscape. Since 1980, we've partnered with industry leaders to provide comprehensive solutions that meet the unique needs of our clients. Today, we're a trusted advisor for all things tech, from collaboration and networking to cybersecurity and data center solutions.
Our commitment to innovation and client service is unwavering. We're constantly expanding our expertise and offerings to ensure our clients have the tools and resources they need to succeed. And, regardless of how many years Total has been in business, we're always looking for new ways to improve our services and better support our clients.
If you're looking for a reliable and experienced technology partner, Total Communications is here for you. We'll work with you to understand your needs, develop a customized solution, and provide ongoing support to help you achieve your business goals.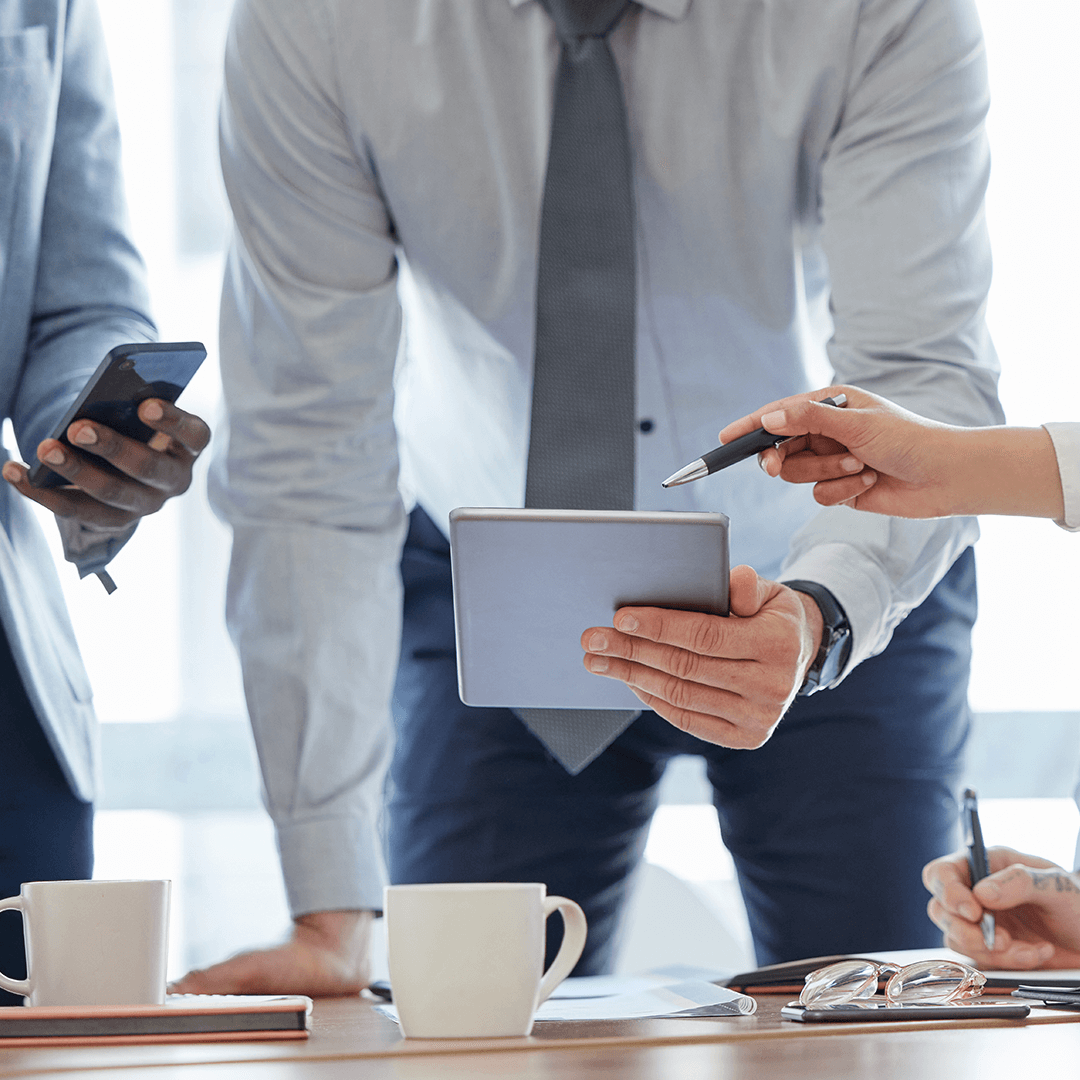 Everything we do is guided by our values
In this information-driven world, you need to do more than keep up. Transform your business with agile, secure, and scalable cloud, data center, and networking solutions.
Integrity: We act with uncompromising ethics in all we do, building trust through honest and respectful relationships. As our first core value, integrity serves as the foundation for all others.

Teamwork: We are committed to a "one company, one team" environment, where our best work is produced through collaboration and support.

Innovation: We encourage the exploration of new ideas and strive for continuous improvement that satisfy clients with groundbreaking technology solutions and superior quality, value, and service.

Expertise: We leverage our colleagues' diverse strengths and centuries of combined experience to serve as strategic advisors to our clients, helping them achieve their business goals.

Dependability: We work tirelessly to earn our reputation by demonstrating consistent behaviors, delivering promised results, and applying the same level of service to everyone of our clients.
Total Impact: Making a Difference
Average tenure of the Total team
Number of successful implementations
Satisfaction rate of Total's clients
Stronger Together: Elite Partnerships for Smarter Solutions












We have partnered with Total Communications for several years and built a great working relationship with them. For our data backup solutions, networking configuration and maintenance, and virtual server and storage needs, their sales team and service technicians have always assisted us in a professional and timely manner. They are a vendor I trust with our systems, and I highly recommend them.
Roger Kizer
Information Technology Manager, Town of Stonington
Working with Total Communications has been great. The service staff have been quick to respond to and resolve any issues that arise.
Bruce Watts
System Administrator, City of Waterbury
Ashland University's goal is to make its community feel safe, with over 1,200 students and residents living on campus, as well as commuter students, faculty, and staff. To increase safety and augment its security presence, Ashland partnered with Total Communications to expand its video surveillance to over 200 cameras across three campuses. With Total Communications' help, Ashland found the right solutions for its needs and continues to have a reliable resource for licensing and service.
Dave McLaughlin
Director of Safety Services, Ashland University
Every few years we have Total Communication look at our telecommunication bills and price the market for us. After discovering that our monthly costs were going to increase by over 300%, Total was able to get us into a better contract, ultimately saving us $40,000 annually.
Lisa J Mottola
Vice President Administration, Connecticut Science Center
We have built a relationship of trust with Total Communications over the years which includes consistent responsiveness, follow-through, and attention to detail for planning and execution of many kinds of business-critical needs.
Jay
Network Infrastructure and Security, Fortune 500 Client
Meet Total's Leadership Team
Scott Lennon

Chief Executive Officer and President

Shawn Silver

Chief Operating Officer

Rhonda Tassie

Director of Human Resources

Jeff May

Director of Solutions Engineering

Kevin McMahon

Director of Marketing

Larry Weidner

Director of Accounting

Joe Regan

Vice President of Sales
Scott Lennon
Chief Executive Officer and President

Scott is a visionary CEO with more than two decades of success in the IT industry. He started at Total shortly after college and quickly rose through the ranks thanks to his dedication to client service. After an acquisition and eventual buy-back, Scott became CEO and turned Total into a trusted advisor in the tech solutions industry.
Scott's hands-on approach to running the business and his eye for identifying top talent have helped him lead successful teams year after year. He is passionate about ensuring that Total always delivers industry-leading client experiences. Under his leadership, Total has reemerged as a leader in the IT industry, known for its innovative solutions and unwavering commitment to client satisfaction.
Shawn Silver
Chief Operating Officer
Shawn is laser focused on delivering a world-class client experience! He's a trusted advisor who'll learn everything there is to know about your business before he even mentions ours. Shawn's got over 25 years of leadership experience and a deep track record in sales and client support. He's worked in organizations of all sizes, from 50 to 50,000+ employees, and has a knack for surrounding himself with world-class talent.
Outside the office, Shawn loves spending time with his family and friends, usually on the water. So, if you happen to see a splash of orange somewhere out on the horizon, it's probably Shawn out for a cruise with his wife and daughters.
Rhonda Tassie
Director of Human Resources

Rhonda's a people person, through and through. As Director of Human Resources, she's passionate about creating a culture where employees feel valued, supported, and engaged. Starting with Total during its first year in business, she's got a wealth of knowledge and expertise to draw from. Whether she's helping employees navigate their careers, providing support during difficult times, or simply lending a listening ear, Rhonda is always there for her team.
Outside of work, Rhonda loves spending time with her family, especially her five grandchildren. And fun fact, her family started at Total, where she first met her husband, Mike! But even when she's relaxing, Rhonda's always thinking of new ways to make Total a great place to work.
Jeff May
Director of Solutions Engineering

With over 35 years of industry experience, Jeff is a seasoned leader with a passion for innovation and a history of bridging gaps between technical and non-technical teams. With an unwavering excitement around technology, his innovative solutions have helped companies of all sizes, from startups to Fortune 500s, achieve their business goals.
When he's not tinkering with Total's technology, Jeff is a renowned expert in vintage electronics, spending his free time restoring pre-WWII era antique radio equipment. Jeff's excitement for vintage electronics demonstrates his love of learning and appreciation for the history of technology.
Kevin McMahon
Director of Marketing

Kevin's not just passionate about growing brand recognition—he's obsessed with it. For more than two decades, he's been at the forefront of strategic marketing and business development in various organizations. Now, he's here to help shape Total's success story and take it to new heights through his personal mission of building a strong and unforgettable brand presence.

When the bell rings, Kevin heads outside, usually to a field to cheer on his daughters or to tackle a project that's well beyond his skill level. But rest assured, that orange flash was intentional. It was just another idea on how Total can deliver meaningful content to our clients in creative and engaging ways.
Larry Weidner
Director of Accounting

When it comes to Total's finances, Larry's sharp pencil and eye for numbers has been helping navigate Total's success for the past two-plus decades. And, while he's not one to seek the limelight, his commitment to excellence sets a stellar example for the rest of us.

Even though he's been in the northeast for years, he's still a Kentucky boy at heart. And his southern hospitality shines during the holidays when his office becomes a vibrant, decorated haven. When he's not crunching numbers, you'll often find him on the golf course or catching the occasional NASCAR race.

With Larry by our side, we're confident in our company's financial future. His steadfast support and dedication to Total's financial well-being are evident in everything he does.
Joe Regan
Vice President of Sales

Joe keeps his eye on the prize with 30+ years of experience leading teams across different industries. He's got a proven track record of driving growth and profitability, and he built Total's network sales division into one of the most successful in the US. Joe is passionate about providing a client-centric experience and is known for his ability to build strong relationships and deliver a meaningful ROI to clients.

Outside of the Total walls, Joe is also a great bowler and loves spending time on the water with his family.
There's more to it than technology.
Total is more than just a technology solutions provider - we're an extension of your team. We're here to unravel your challenges, engineer innovative solutions, and support your goals.

With Total Communications, you can be confident that your tailor-made solutions will be delivered with expertise and a commitment to your organization's success.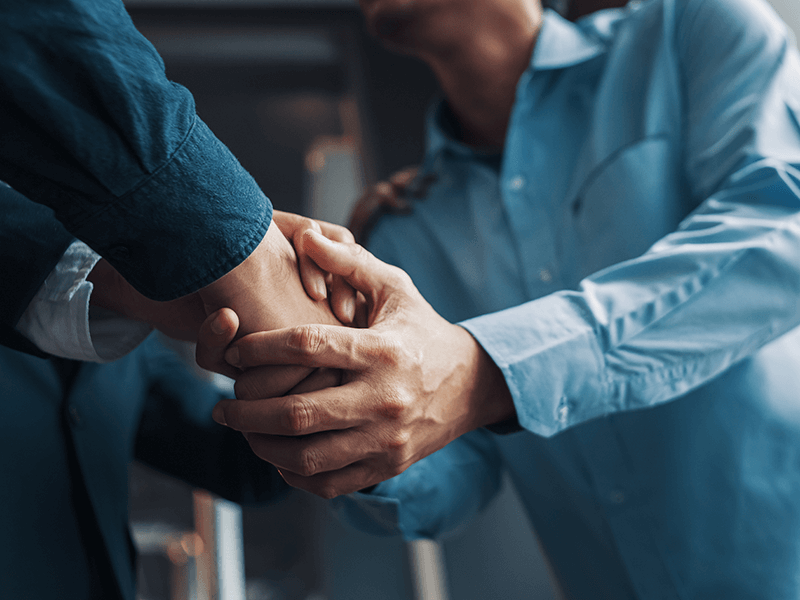 High impact. Measurable results.
Is your organization ready for Total Communications to work for you?