The RAY BAUM's Act and Kari's Law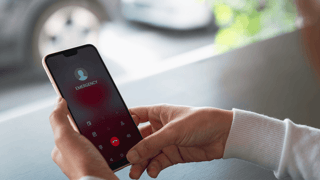 Organizations using Multi-Line Telephone Systems (MLTS) must comply with Enhanced 911 (E911) regulations, specifically Kari's Law and the RAY BAUM's Act, that ensure prompt emergency response for all 9-1-1 calls made from a network device.

Kari's Law refers to the mandate that MLTS manufacturers, vendors, installers, managers, and operators must ensure that their telephone systems support the direct dialing of 911 without having to dial any prefix or access code, such as the number 9.

RAY BAUM's Act states that all businesses operating an MLTS must provide a "dispatchable location" with every 911 call, adequate for emergency responders to find a person in need of help (e.g., building floor, cubicle location, etc.).
Currently, the FCC does not explicitly require legacy devices or currently installed systems, including those using non-SIP Trunk types (Analog Loop Start, T1, PRI etc.) to be retrofitted to meet compliance. However, it is Total Communications' interpretation that existing systems are only grandfathered until there is an upgrade to or replacement of the current system.

With that, Total strongly recommends clients migrate their platforms to meet these new requirements, providing a safe environment for employees, customers, and visitors, and to avoid any potential liability related to 911 calls.

Clients with legacy platforms should contact their Total representative to explore migration options as soon as possible.